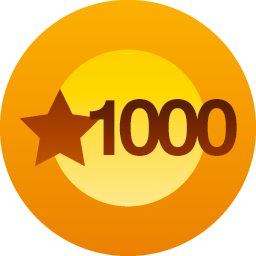 Your current tally is 1,010.
Lots of us writers here took a radical look at all their notebooks, diaries, jotters, pocket books and papers we have written on over many years.  Our poems, stories, plays, songs, essays in our self-published books, on the publisher's desk, and those in our desks only for our eyes because we are shy and sensitive.
Something happened and we said enough is enough, our words must be seen and we took action and became bloggers.
Now  the world can see, read, enjoy and like.  We can express ourselves as much as we want, within good boundaries of course.  Best of all we are supporting each other and I thank you for bringing the likes of the posts on Grace in Housekeeping to 1000.